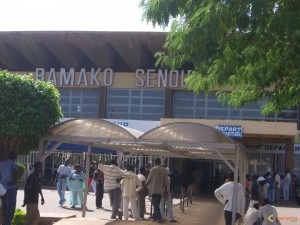 The Polisario leaders spare no effort to discredit their Moroccan opponents in the Western Sahara conflict but their manoeuvres do not go always unnoticed.
A Polisario delegation which travelled to Mali under a false pretext has just been expelled from the West African country after the genuine purpose of its trip was uncovered.
According to a credible Malian source, a six member-delegation travelling with Algerian passports arrived last week in Mali claiming to represent a humanitarian NGO called "Mutual Aid" which wanted to extend assistance to underprivileged Malians.
An official of a Malian Human Rights Association who received the delegation members at their request was intrigued by the dubious questions they were raising.
So, he quickly alerted the security services, which launched immediately a surveillance operation of the delegation that was riding in two rented vehicles.
The security services were all the quicker to respond as the "Algerian" delegation's presence in Bamako coincided with the official visit King Mohammed VI of Morocco is paying to Mali since last Tuesday. The delegation members were suspected of having come to Bamako to create trouble while the Moroccan sovereign was in the Malian capital.
This hypothesis was confirmed when the delegation members requested to be received by an adviser to the Foreign Minister, introducing themselves this time as being the associates of a Sahrawi NGO entrusted with strengthening relations between Mali and the Polisario-proclaimed Sahrawi Republic "SADR."
Malian authorities realized that these individuals came to Mali for an undeclared mission and expelled them immediately from the Malian territory.
They did not even give them time to pack and boarded them on Tuesday evening in a plane heading to Algiers.
The Algerian Embassy in Bamako later on paid their hotel bills and cars rental fees.
While relations between Rabat and Bamako are constantly improving and while Algerian leaders have seemingly lost all control in the sensitive area of the Sahel, Malian authorities have turned their backs on the Polisario and it will be no surprise if they withdraw their recognition of the SADR very soon.