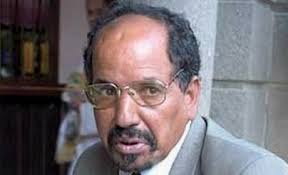 The blow painfully felt in Algiers and Tindouf was this time dealt from Denmark. Its impact was all the more humiliating that Algeria and the Polisario were pinning great hopes on the parliament of this Nordic country.
The Danish Parliament has actually dealt a hard blow to Algerian officials when it rejected with an overwhelming majority a draft bill calling for the recognition of the puppet Sahrawi republic, reliable sources from Algiers said. The unambiguous vote results showed that the efforts exerted by Algerian diplomats for months in the corridors of the Danish parliament were vain.
Seven parliamentary groups, including the Social Democrats, the Popular Conservatives, the Liberals and even the radical left, have rejected the bill. Their argument is simple: it would be foolish and dangerous to recognize a "republic" which has no existence on the ground and which has no footing in history.
For Algerian diplomacy, this explicit rejection is a hard defeat that adds to Algiers' successive failures to have the Polisario and the Sahrawi republic recognized by any Western country.
In Europe or in the United States, in Russia or in China, everyone knows that the Western Sahara conflict is basically the result of a rivalry between Algeria and Morocco which dates back to the Cold War era and which prompted Algeria to create the Polisario and the Sahrawi Republic.
All these countries also know that Algeria hosts the separatist Front on its territory, in Tindouf and provides it with military, financial and political support.
The failure inflicted on the Polisario and its mentor in Copenhagen is all the more bitter as it came only few weeks before a debate of the UN Security Council, which, despite the roadblocks erected by Algiers, still favors a negotiated political solution to the Western Sahara issue.