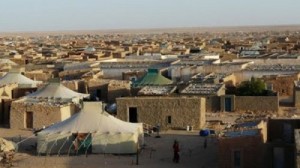 The appointment of Omar Hilale as Morocco's new Ambassador to the UN was a real shock for Mohamed Abdelaziz, as the diplomat is known for his candor when he deals with the excessive abuses committed by the Polisario and the Algerian military intelligence services (DRS,) according to well- informed sources in the Tindouf camps.
In Geneva where he was holding the position of Morocco's Representative to the United Nations Office, Hilale was a real thorn in the side of Algerian delegates. The diplomat did not mince words to pinpoint the responsibility of Algeria in perpetuating and rekindling the Western Sahara conflict.
He used to make ??a point of decrying before UN bodies the systematic violations of human rights in the Tindouf camps in Algeria, where the Sahrawi population is denied most basic human rights.
The Sahrawis in Tindouf are not allowed to leave the camps without the prior authorization of the Polisario and the DRS Officers. They do not have either any freedom of expression and any dissenting voice that dares to criticize the Polisario chief is ruthlessly repressed.
This blatant denial of any rights increased the frustration of young Sahrawis, who staged a wave of unprecedented protests in the Tindouf camps. The protesters accuse the Polisario leadership of being totally submissive to Algeria and of serving Algerian interests in the region to the detriment of the Sahrawis' cause. These are all violations that the Moroccan diplomat did not hesitate to denounce before the international community in Geneva.
The other reason why the Polisario and Algerian leaders are dreading the presence of Omar Hilale in New York is that the man is known for his defense and uncompromising argument in favor of the autonomy plan for  Sahara Western. The Polisario and its Algerian mentors deem the autonomy plan as a serious threat against the Sahrawi Republic they have jointly proclaimed, all the more so as the plan has been strongly backed by the international community and most influential world powers as a "serious and credible" basis for reaching a lasting settlement.