Information on the likely resignation of Christopher Ross, deemed not long ago as a mere rumor, is seemingly being confirmed as the UN envoy for Western Sahara has stopped his chattels to the Maghreb as well as to other countries involved in the settlement of the regional conflict.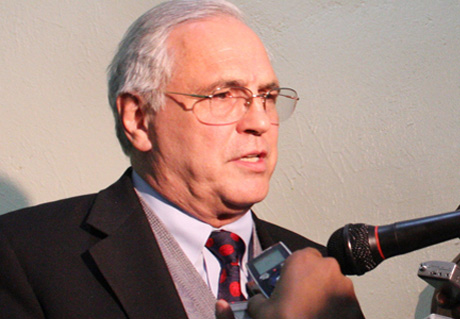 According to informed sources, Christopher Ross has reportedly informed the capitals which form the Group of Friends of Western Sahara (Washington, Moscow, London, Paris and Madrid) that the conditions for the continuation of his mediation were no longer met after he lost Morocco's support.
Since he could not meet the conditions laid down by Rabat, namely defining the nature of his mediation before any move, the UN Secretary General's personal envoy is said to have preferred to quit. Christopher Ross was thus unable to resume the rounds of negotiations, which all proved unsuccessful anyways, between Morocco and the Algeria-backed Polisario front claiming the independence of Western Sahara.
Algeria sticks to the option of a referendum to determine the future of the former Spanish colony, while Morocco, which considers that Western Sahara is its natural geographical extension to the south, has proposed an autonomy plan for the territory that respects the cultural characteristics of the local population.
The autonomy plan was welcomed by the international community as a likely basis for a just and lasting settlement and the Security Council along several world powers described the proposal as "serious and credible".
The stand of the major world capitals favoring autonomy of the desert territory is not fortuitous. It is rather dictated by concern over a further deterioration of security in the Sahel and Sahara region. The failure of the central government and the weakness of armed forces in several failed states have encouraged the proliferation of rebellions and separatist and jihadist movements throughout the Sahel-Sahara region.
Western capitals fear extension of the insecurity and instability which have been seriously exacerbated since the fall of the Gaddafi regime in Libya.