According to well-informed sources from the Polisario headquarters in Tindouf, the media campaign being conducted by Algiers about an upcoming visit to the region by Christopher Ross, the UN mediator in the Western Sahara issue, is meant to exercise maximum diplomatic pressure to see the MINURSO mandate changed.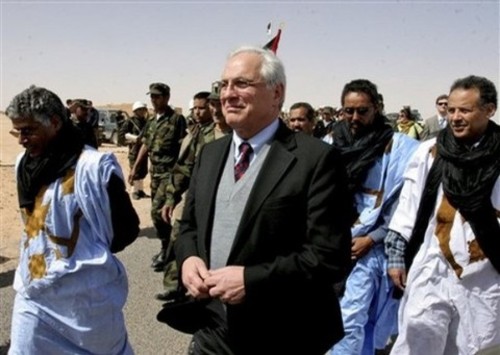 This diplomatic and media campaign has been launched in coordination between senior officials of the Algerian military intelligence services (DRS) and Algerian Foreign Minister Ramtane Lamamra, the sources said.

The mission is quite easy for the DRS, which control any and everything related to the Western Sahara issue and the Polisario-run Tindouf camps. At the same time they have many docile relays in the Algerian press.

The new manoeuver follows a broader diplomatic and media campaign, which was staged after the Polisario supporters failed to stir up trouble and turmoil in the cities of Western Sahara under Morocco's rule. The failure was mainly due to the low number of pro-Polisario activists on the ground.

On the diplomatic front, Algeria had begun early this summer its maneuvers at the African Union, pushing for the appointment of a special envoy for Western Sahara.

Again, the tactic proved unsuccessful. The announcement of the appointment of former Mozambican president as the AU envoy was like a cry in the wilderness. The appointment was a mere humiliation for Joaquim Chissano and a blow to the Algerian diplomacy.

Algeria is seeking through these new initiatives to avoid another diplomatic blunder and also to anticipate another rejection by the Security Council of the expansion of the MINURSO mandate to human rights monitoring as it happened last April, explained the same sources.