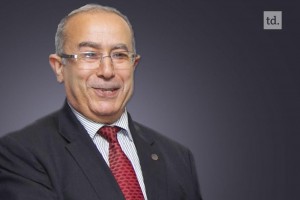 The heated campaign launched by the Algerian media about the Western Sahara issue has been reportedly prepared for weeks by Algerian foreign Minister Ramatane Lamamra in an attempt to avoid that international topical issues overshadow this conflict on the agenda of the UN General Assembly, according to well-informed sources from the Polisario headquarters in Tindouf.
The frenzy that took possession of Algerian DRS-funded media and electronic sites over the past few days is a revealing sign of the manoeuver, said the sources.
Dozens of stories published daily by pro-Polisario papers and e-journals attack, sometimes in a deliberately violent way, the UN Security Council and accuse it of "complicity" with Morocco.
Algerian media put the same pressure on France and Spain and blame them for supporting the autonomy plan proposed by Morocco to end this conflict which is poisoning relations between Rabat and Algiers.
Ramatane Lamamra, the Algerian specialist in Western Sahara, known for his staunch defense of the dossier in the corridors of the African Union, suggested to the so-called Foreign Minister of the SADR to seize the opportunity of the 69th session of the General Assembly to increase pressure and to directly attack the five permanent members of the Security Council.
A press conference was organized specifically for Mohamed Salek Ould Salek in Algiers on September 21 to provide him with a platform to fire his salvo. "We accuse the group of five of having kidnapped the Sahrawi issue," he said in accusations that blatantly carry the signature of Lamamra and other Algerian generals, the sources said.