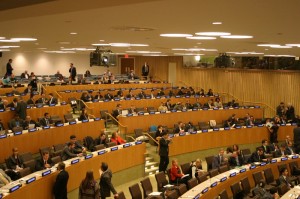 Algerian leaders are reportedly very angry at their Foreign Minister Ramtane Lamamra. According to informed sources in Algiers, political and military circles are harshly criticizing Lamamra because of the turn taken by the debates on the Western Sahara issue before the 4th Committee of the UN General Assembly. Actually, during these debates, the issue was addressed by many petitioners as a conflict between Morocco and Algeria, and not as a conflict between Morocco and the Polisario as claimed by Algiers.
In view of the number and stature of the petitioners who seized the opportunity of the UN debate in New York to shoot down Algeria, Algerian leaders realized that the diplomatic offensive worked out by Ramtane Lamamra was a genuine fiasco. Some petitioners from African countries have clearly accused Algeria of hosting on its territory a separatist group opposed to Morocco to serve its own hegemonic schemes in the Maghreb.
Petitioners from the Western Sahara territory have, for their part, firmly refused that the Polisario front speaks on their behalf and rejected its claims to represent them or represent the thousands of other Sahrawis held in the Tindouf camps.
Other petitioners were outraged by the massive presence of Algerian nationals at the 4th Committee. This presence fosters the belief that the majority of Sahrawis under the control of the Polisario in the Tindouf camps in Algeria do not have any freedom of speech or movement.
Although the Algerian Foreign Minister was aware that Morocco had carefully prepared its participation in the 4th committee, he had been surprised by the magnitude of the Moroccan mobilization, the sources said.
For Ramtane Lamamra and for Algeria, the damage at the international scale is huge. The Western Sahara issue is henceforth seen more as a dispute between Morocco and Algeria rather than a conflict between Morocco and the Polisario as Algiers claims against all odds.