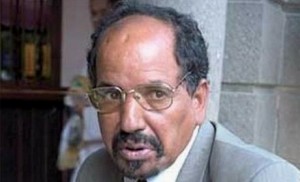 According to well-informed sources in the Tindouf camps, the Polisario's exacerbated response to the latest speech of the King of Morocco reflects the extreme irritation of Algerian officials more than it reflects the exasperation of the separatist front itself.
According to the same sources, Algerian political officials as well as the military brass were taken aback by the unprecedented firmness used by King Mohammed VI. Algiers took time to analyze each and every word of the speech to grasp the message of the Moroccan monarch who clearly pointed to the direct responsibility of Algeria in the pursuit of the regional conflict over Western Sahara.
Meanwhile, the leader of the Polisario, although he was somewhat shaken, was awaiting Algiers' orders. But Mohamed Abdelaziz did not have to wait for too long. The officer of the Algerian military intelligence services (DRS) who usually conveys the instructions to Abdelaziz arrived in the Polisario headquarters the very night the King made his speech, the same source said.
The reactions then started coming out from Algiers and the Rabbouni camp. But it was not hard to understand that Algerian officials had decided to proceed to a division of roles with the Polisario. One of the separatist front's roles was to threaten once again to resort to arms.
Another of its missions consisted in nurturing pressures, through the media, on the issue of human rights, even if this means inventing cases of torture and abuse. It was not therefore surprising that the pro-Polisario and Algeria-financed media spoke again and again of expanding the MINURSO mandate to human rights monitoring in the disputed territory.
As for the Algerian media, they immediately took over. But as they were short of inspiration, they repeated the old outdated story claiming that Algeria has nothing to do with the Western Sahara conflict, that it simply supports peoples' right to self-determination, etc.