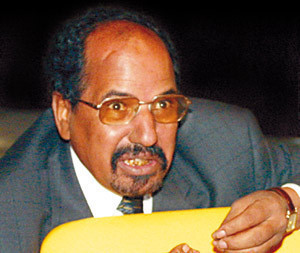 The mollifying stories published during Christopher Ross's visit to Algeria hardly concealed the deep frustration and disappointment of the leaders of both the Polisario and Algeria. They are equally worried by the proposals made by the UN mediator.
According to informed sources in the Tindouf camps, Christopher Ross pronounced during his visit the word most feared by Algeria and the Polisario: autonomy.
The UN Secretary General's Personal Envoy for Western Sahara has reportedly brought up the Morocco-proposed autonomy plan as a path worth considering to overcome the current deadlock in the political process.
The suggestion put a wet blanket on the morale of Algeria and the Polisario as evidenced by the confusion that gripped the Algerian power circles. Actually, in more than five years of mediation in the region, it was the first time that the visit of Christopher Ross in Algeria stirred such anxiety. The Polisario leader rushed to Algiers and several last minute meetings were hastily added to Ross's agenda.
 According to the same sources, the UN mediator met Mohamed Abdelaziz and also the main Algerian officials, including senior officers of the military intelligence services (DRS) who control everything regarding the Polisario and the Tindouf camps.
Yet, according to the same sources, the new course taken by Christopher Ross merely reflects the actual standpoint of world capitals. The major international powers, including several European countries and the United States, have apprehensions regarding the Algerian scheme to create a Sahrawi republic in the region.
Such a scenario, which is inspired by whims rather than by real politics, would create a new source of tension in a region where security and stability are already endangered by the extremist groups and jihadists roaming in the area, commented the same sources.