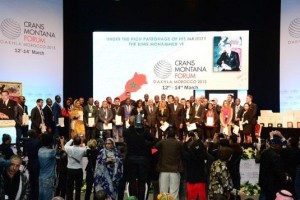 The past week was a black week for Algerian military intelligence services (DRS) because of the international event which took place in Dakhla, according to informed sources in Algiers.
As these services were trying by all means to hinder the Crans Montana Forum, they impulsively put forward Algeria as the real stakeholder in the Western Sahara conflict.
The DRS Officers were summoned several days before the date of the Forum and instructed to foil the Dakhla event. Meanwhile, the directors of the plot entrusted to the Polisario the role of a mere henchman.
The DRS Officers did not know which way to turn. They were lost between the high number of personalities and countries represented in the international meeting and the evaluation of the political and diplomatic impact of the Forum.
They tried hard, through the Algerian media and pro-Polisario websites, to stir international figures and states against the holding of the forum in Dakhla.
Meanwhile, the Algerian Foreign Minister, Ramtane Lamamra, ordered his diplomats in Africa to dissuade the maximum number possible of States to make the trip to Morocco. In some cases, the pressures turned into genuine blackmail of countries that decided to take part in the Dakhla Forum, like Guinea and Mali.
The organizers of the renowned Crans Montana Forum ignored the Algerian plots. All they were interested in was the holding of the Crans Montana Forum annual session at the initial venue primarily to promote international economic cooperation and South-South partnership.
Actually, the statements made by some participants in the Forum, including some heads of state, have most irritated Algeria.
"Dakhla has been engraved on the map of international relations", the Crans Montana Forum President, Jean-Paul Carteron said. He did not know that his simple words were considered as a real tragedy in Algiers, commented the same sources.