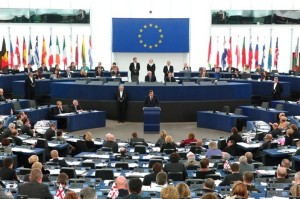 An informed source in Algiers revealed that Algerian officials were strongly shaken by the position of Saudi Arabia, which reiterated its support for Morocco in the Western Sahara issue, during the talks held in Riyadh on April 3 between King Salman bin Abdulaziz and visiting King Mohammed VI.
 Although Saudi Arabia's standpoint on the matter has been known for a long time, as is known the stand of the other Arab countries, the fact remains that the timing of the reiteration of this standpoint is highly worrisome for Algiers, the source said.
The end of April has not proved fortuitous for Algeria, which has suffered successive, unprecedented setbacks at the level of both the UN and the European Parliament.
In its latest resolution on the Western Sahara issue, the Security Council has simply ignored the argument defended by the Polisario and Algeria for the expansion of the MINURSO mandate.
The 15 members of the Security Council realized that Algeria's request to expand the MINURSO mandate to human rights monitoring was a mere diversionary operation. The maneuver had a double objective: to continue the stalemate of the UN–sponsored political process on the one hand and circumvent the autonomy plan proposed by Morocco to settle this 40-year old regional conflict, on the other.
Moreover, the Security Council urged for the holding of a census of the populations living in the Polisario-run Tindouf camps in Algeria, a humanitarian duty that Algerian leaders have dodged despite repeated calls from the UNHCR and international NGOs.
The same call for a census in the Polisario camps was made on April 29 by the European Parliament, meeting in a plenary session in Strasbourg. MEPs, outraged by the scandal revealed by OLAF on the large-scale diversion of international humanitarian aid by Algerian and Polisario officials, conditioned the continuation of EU aid to a census in due form of the Tindouf camps populations.