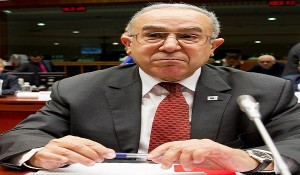 The latest reshuffle at the Algerian foreign ministry, become a two-headed machine, has been accelerated by the Algerian diplomacy's failures in the Western Sahara issue and also by Morocco's breakthrough in Africa, as Algeria dreads more than anything else a strong comeback of its neighbor  on the continent, according to informed sources in Algiers.
President Bouteflika, who has been wheel-chaired for more than two years, has not however lost his old flair as head of Algerian diplomacy. Feeling that Morocco was making a strong comeback on the African scene, he did not hesitate to split the foreign ministry in two.
Henceforth, the tasks are divided up between Ramtane Lamamra and Abdelkader Messahel, And Messahel is the biggest winner. His appointment as Minister for Maghreb Affairs, the African Union and the Arab League is a clear disavowal of Lamamra, who failed to defend the cause of the Polisario at the UN and who continues to lose ground in Africa.
This is all the more so since the decline of the Sahrawi separatist movement in Africa coincides with Morocco's comeback on the Continent.
The Kingdom's return on the African scene is illustrated by the numerous visits King Mohammed VI pays to several countries in sub-Saharan, West and Central Africa and by the impetus given to Moroccan-African economic partnership both at the institutional and private levels.
Morocco's multifaceted cooperation with its African allies is not limited to economy, trade and finance, but embraces many other fields, including the transfer of expertise and know-how, social welfare, public health, training of African military, students and scholars and training of African imams and preachers on the basis of the open and tolerant Maliki Islam prevailing in the North African country.