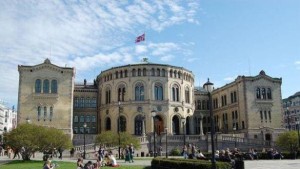 The Polisario's recent breakthrough in Sweden has incited Algerian Foreign Minister, Ramtane Lamamra, to nurture more ambitious projects for Algeria's protégé.
He has thus requested and received an additional € 10 million amount to finance the trips of the Sahrawi Front's representatives in Scandinavian countries, according to an informed source in the Tindouf camps.
For Lamamra, it is important that Algerian diplomatic channels, in coordination with the military intelligence services (DRS,) make sure that the Polisario militants are constantly present in or at least constantly making trips to Denmark, Norway and Iceland.
The visit last Saturday to Oslo of a Polisario delegation, led by M'Hamed Khaddad, is part of this strategy.
The aim is to capitalize on the precedent of Sweden, where the Social Democrat government brandished the possibility to recognize the self-proclaimed Sahrawi republic (SADR.)  This so-called republic was created by the Polisario with the support of Algeria and Gaddafi's Libya in 1976. It was not however recognized by the UN, nor by the main world capitals, which all know that what the Polisario calls a Sahrawi Republic has not any characteristics of a state as defined by international law.
It is precisely in this international wall of rejection that the Algerian foreign minister is seeking to open a breach, the source said.
In Lamamra's schemes, the next step should focus on ways to rally other Scandinavian countries to the support of the Polisario.
At the same time, he seeks to consign to oblivion the autonomy plan proposed by Morocco for the settlement of the Western Sahara issue, which is poisoning relations between Morocco and Algeria.
For Lamamra, this is the only way to breach the European Union's staunch refusal to recognize a Polisario-run state run in Western Sahara.