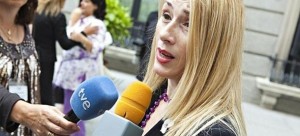 The members of the association representing the victims of the Polisario terrorist acts will be received by Spanish Interior Minister Jorge Fernandez Diaz in Las Palmas, on Friday, November 6.
This meeting coincides, by chance or deliberately, with the celebration by Morocco of the 40th anniversary of the Green March, a highly symbolic event, since November 6th 1975 marked the departure of the last Spanish soldier from the Moroccan southern provinces that were colonized by Spain and the recovery by Morocco of these provinces.
The meeting with the Spanish Minister of the Interior is taking place at the request of the Canarian Association of Terrorism Victims (ACAVITE) which continues to campaign to bring justice to the Spanish victims of terrorist acts committed by the Polisario's armed militia.
Madrid authorities have, for many years, refused to consider the sufferers of the Polisario terrorist deeds as victims of terrorism, preventing thus their relatives from being compensated as provided by law in Spain.
ACAVITE, founded in 2006 by Lucia Jimenez, daughter of Francisco Jimenez, one of the Spaniards murdered by the Polisario in the Sahara, ended up winning the case it was defending. Actually as of November 17, 2006 the Madrid government released a first compensation package of more than €96,000 euros for the families of victims of the Polisario terrorist attacks.
The perpetrators of these crimes, committed between 1976 and 1985, had targeted several Canarian and Spanish fishing boats that were operating between the Canary Islands and Morocco's southern coast, and some Spaniards who were working at the time in the Boucraâ phosphate mine.
Forty years after these tragic attempts, the Spanish victims' parents and relatives are still demanding recognition and repair.